Meet Your TLC Tutor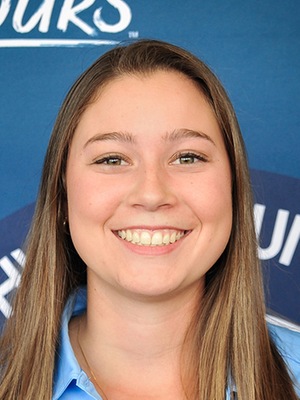 Meet Your TLC Tutor Tori
Name: Tori Argyle
How long have you been a TLC tutor: first year
Major: Accounting/MIS
Hometown: Freeland, Michigan
Year in School: Junior
Dream Job: Cast member at Disney.
TLC: Other than a student, and a tutor, are you involved in anything else on campus?
You: Yes, I am a member of the Northwood University golf team.
TLC: Do you feel your experience as a tutor has been beneficial to you?
You: Yes, I think it has taught me a lot of patience just in this semester! Also, even more time management since this is the first year I have had a during the school year.
TLC: Would you recommend working at the TLC to your friends?
You: For sure! It is an awesome job and experience. Moreover, our boss is awesome!
 TLC: Tori was an All-State golfer in high school, and has continued to shine for NU's golf team.  In addition, she boasts a 3.78 GPA! When Tori is not on the links for Northwood University, she is an absolute ace of a Tutor for the TLC.