Partnering for the Educational Journey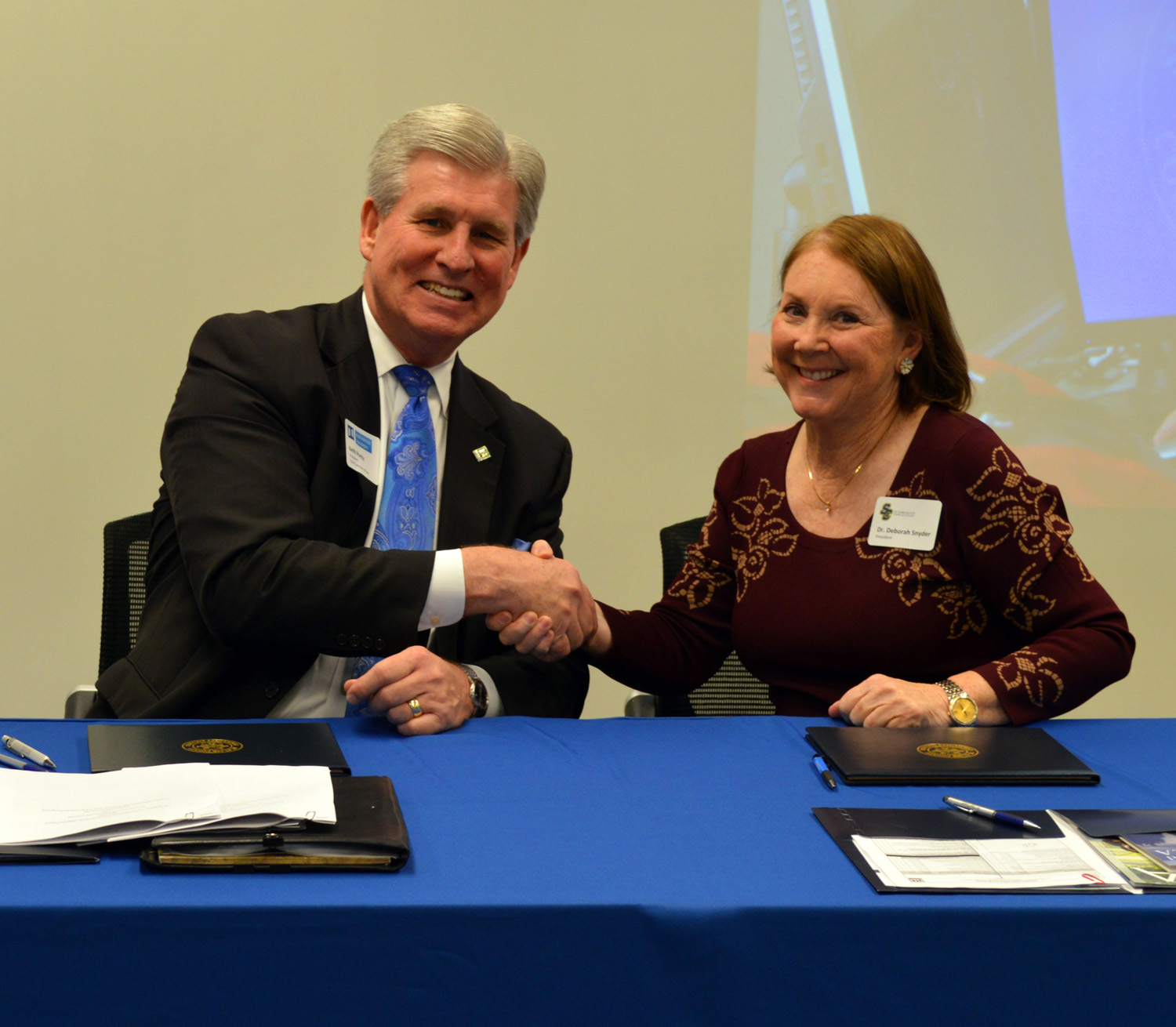 This time of year is one of the busiest as the holidays get nearer, friends and families gather, and finals sneak up on college students. There are many Northwood University students who experience this type of "busy" year-round, however. The students within our Adult Degree Program admirably balance work, family responsibilities and their educational endeavors no matter the season. They are passionate about their goals, and Northwood is proud to offer them an opportunity to complete their degrees and advance their careers. I have recently signed articulation agreements with two community colleges in addition to the many we partner with already. Now, students who start their educational journey at Monroe County Community College and St. Clair County Community College will be able to pursue their Bachelor's degree from Northwood University. These partnerships are important to us, and help us reach more students with the foundations of free-enterprise as we develop tomorrow's leaders.
Northwood University is proud to be a partner to so many institutions serving these busy students. We know they see the value in their education, and we are dedicated to offering them the best return on their time, hard work and dedicated pursuit of a degree. We know they will emerge from their experience ready to shape the business world.
Have a great weekend!
Keith
Keith A. Pretty, J.D. President and CEO Northwood University 4000 Whiting Drive Midland, MI 48640 989.837.4203 pretty@northwood.edu