New North Village Will Add to NU Experience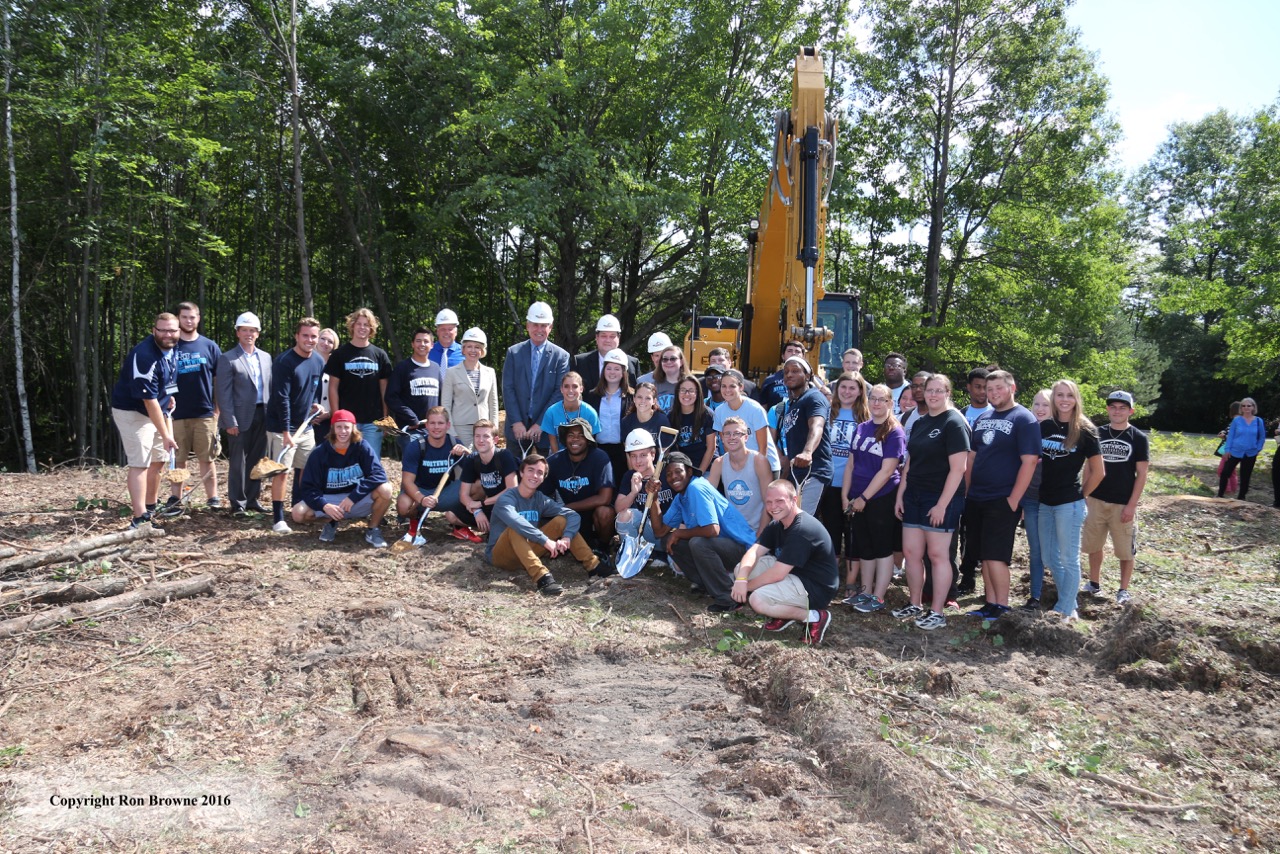 Northwood's Midland campus has undergone many physical changes over the past year. Construction crews have touched virtually every aspect of the University—but what do our blueprints show that will appeal to students more directly? Student housing is a crucial part of the campus experience and we were thrilled to break ground this week on North Village student housing, our new complex of 162 beds.
The photo below shows students, faculty and staff who were in attendance for the groundbreaking, which signaled yet another milestone in our journey to enhance the Northwood experience for our students and everyone associated with our institution. North Village is expected to be completed by next spring.
At the start of classes on August 29, those returning to campus will also notice newly renovated dorm bathrooms in Miner and Dubois Residence Halls, improved lighting in buildings, and more reliable electrical power throughout campus. Our campus will continue to be dotted with backhoes and barricades for the next several weeks as these projects are completed.
Thank you for your ongoing support and continued interest in Northwood. Your commitment and loyalty are vital to our success.
Have a wonderful weekend.
Keith
Keith A. Pretty, J.D. President and CEO Northwood University 4000 Whiting Drive Midland, MI 48640 989.837.4203 pretty@northwood.edu