Northwood University Competitive Speech Kicks-off Season with Big Wins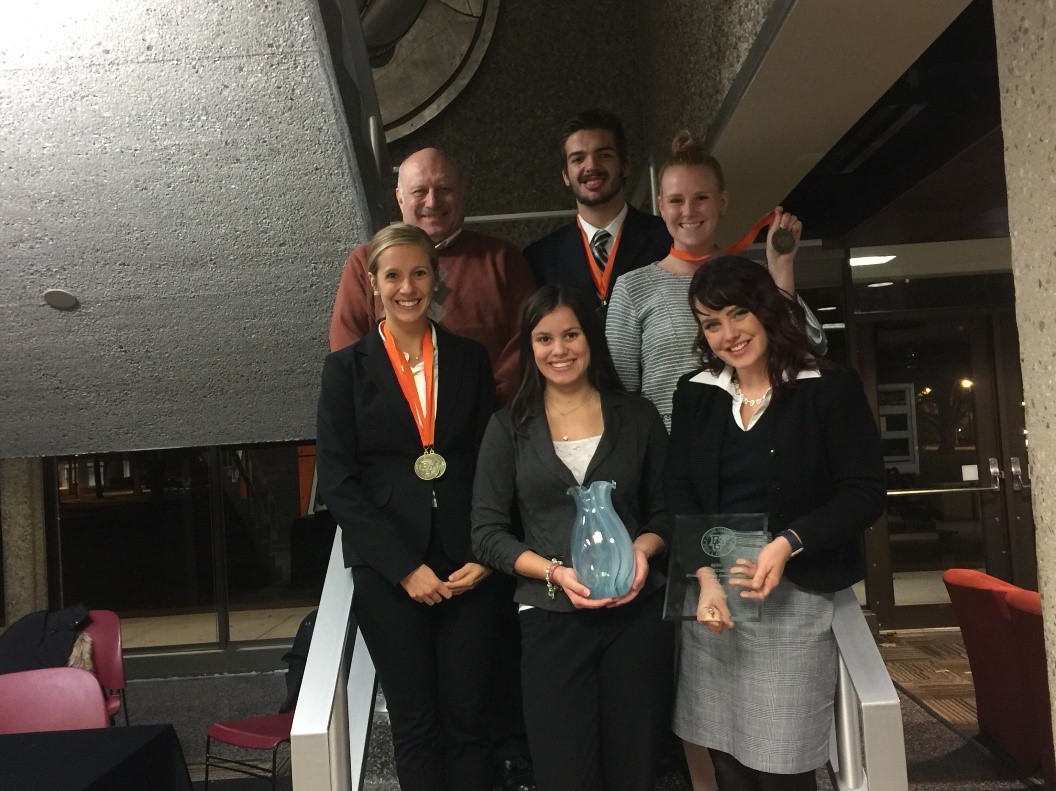 The Northwood University competitive speech team started off the season strong at the Bowling Green State University Falcon Classic Tournament, November 11-12. The team earned first place in Division II Team Sweepstakes, and first place in Pi Kappa Delta, a national speech honorary award. "I am proud of the successes of this team so early in our season, they have the passion and dedication to become a contender at the state and national level," said Mark Marciniak, assistant professor and director of Northwood competitive speech. "There are eight tournaments ahead of us but I am confident the team will do well."
In competition, students engage in public speaking events in a variety of categories, such as extemporaneous, impromptu, persuasion and poetry. In individual competition, Northwood student placings included:
Senior Olivia Grocholski, Bay City, won fourth in the novice impromptu category, and fifth in persuasion.
Freshman Lance Johnson, Midland, won sixth in the novice impromptu category, and third in the novice informative category.
Sophomore Holly Rachel, Clarkson, won sixth in oral interpretation.
The team also competed at Bowling Green State University's "Birds of a Feather," a swing tournament format with randomized judging pools. Holly Rachel was fourth in the program oral interpretation category, and Olivia Grocholski won fifth in the persuasion category.
The team's next test will be at the Michigan Intercollegiate Speech League, December 9 at Oakland University.