Mannequin Night Returns to Downtown Midland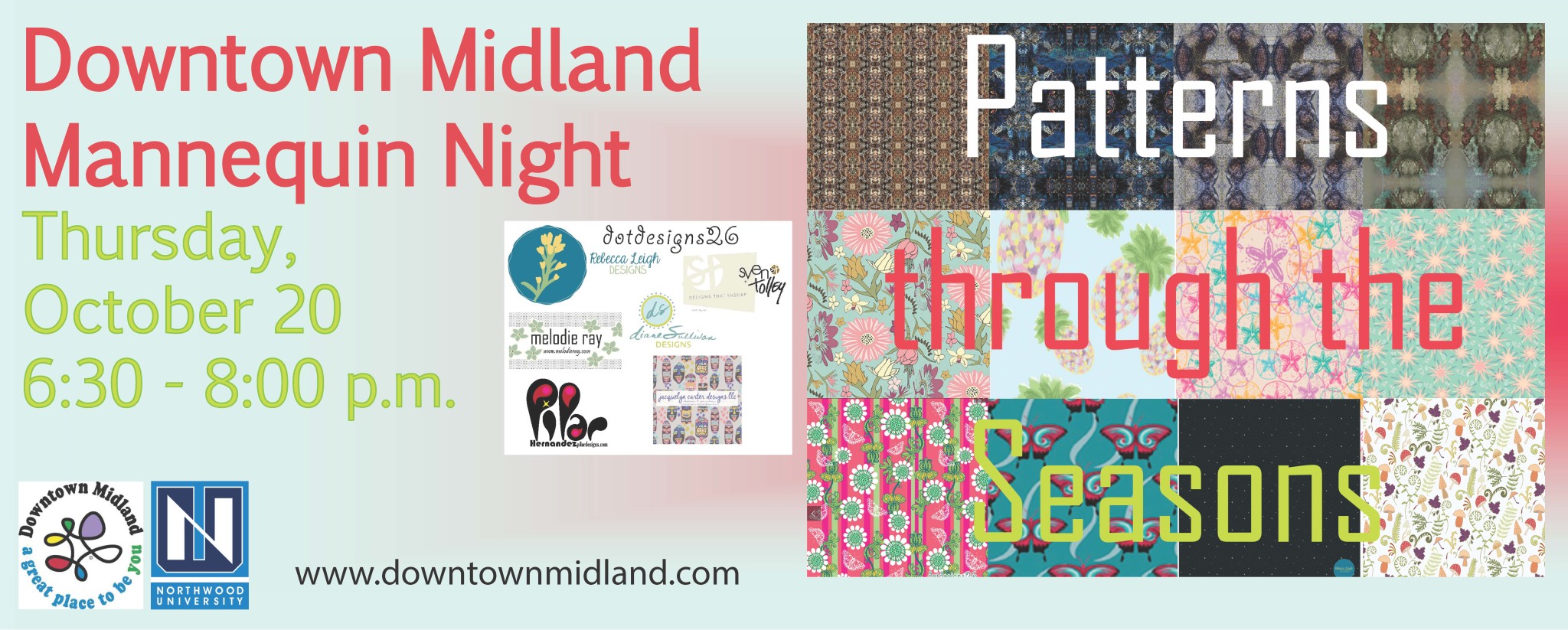 The 36th annual Mannequin Night takes to the windows on Thursday, October 20, from 6:30-8:00 p.m. in downtown Midland. Organized by Northwood University's Fashion Marketing and Management students, this year's theme—Patterns through the Seasons—features pattern play with a new twist. Seven independent pattern and textile design firms have sponsored the students with exclusive prints, and the students will be using those to show downtown Midland visitors how to mix and match patterns with a high-fashion flavor. "This year we have twelve students planning live-model window displays downtown," said Melodie Davis-Bundrage, Chair of the Fashion Marketing and Management Department at Northwood. "They are going to be fun and interesting, but still very fashion-oriented as they show the community how to play with patterns."
The patterns vary in medium, and may appear in fabric, wallpaper or accessories within the displays. Students plan, merchandise and design their windows in addition to recruiting models for each display. Though Mannequin Night in a Northwood tradition, Davis-Bundrage is expecting this year to stand out.
"We had some incredible designers sponsor student groups this year," she said. "In addition to showcasing those patterns, we want Midland's store owners to feel their products are also being highlighted within the displays. It has really forced students to be creative and think critically about merchandising and promotion."
Students selected custom patterns from several independent designers, which Davis-Bundrage sourced through Pattern Camp. This professional design group is a close circle of artists, some not even fashion-oriented, who develop patterns with elements of their own imagination. Davis-Bundrage, a pattern designer herself, connected the students to Pattern Camp after they expressed an interest in using patterns for this year's theme.
In addition to Davis-Bundrage's Melodie Ray Designs, designer sponsors include Dot Designs 26, Jacquelyn Carter Designs, Pilar Hernandez Designs, Rebecca Leigh Designs, Diane Sullivan Designs and Sven & Tolley Designs. Mannequin Night is sponsored by Northwood University's Fashion Marketing and Management Department and the Midland Downtown Business Association.