Northwood University Announces 2015 Outstanding Business Leaders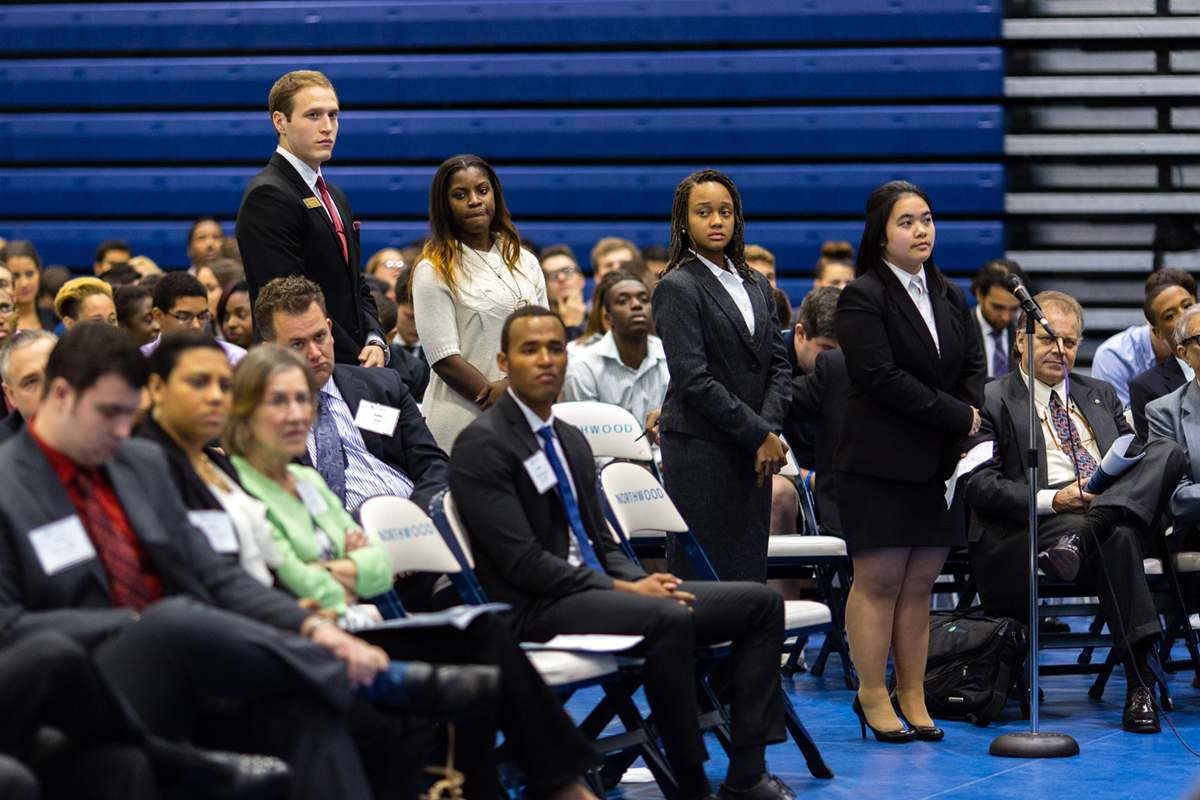 Northwood University will recognize six nationally known business leaders at its 35thAnnual Outstanding Business Leader (OBL) Awards Gala at 7:00 p.m. Saturday, February 7th, 2015, at The Breakers, Palm Beach, Florida. The gala is open to the public. Tickets are $375 per person. For high resolution photos, biographies, and individual press releases, please visit the: Outstanding Business Leader Online Newsroom.
The six honorees in the Class of 2015 are: 
Jim Hallett
CEO, KAR Auction Services Carmel, Indiana  
Steve M. Madincea (MI '82)
Founder & Group Managing Director, PRISM Surrey, England  
Rollie Massimino
Head Coach, Northwood University Men's Basketball 1985 NCAA Champion, Villanova University Tequesta, Florida
Sonu Ratra
President, Akraya Inc. Sunnyvale, California
John Rotche
President, TITLE Boxing Club Ann Arbor, Michigan
Melissa Spickler
Managing Director, Merrill Lynch – The Spickler Group Bloomfield Hills, Michigan
Northwood University annually recognizes a select group of men and women for their business achievements and for their support and exemplary leadership of the communities in which they live and work. These individuals serve as role models for Northwood University students as they share anecdotes relating to the obstacles and challenges they've encountered, as well as remedies relating to how they overcame them while on their personal road to business success.
In the 35 years since the program's founding, more than 300 business leaders from more than 30 states and several countries, representing dozens of industries and fields of business expertise, have received the Outstanding Business Leader Award.