Alumnus Nick Twork Named Director, Corporate Communications, Infiniti Americas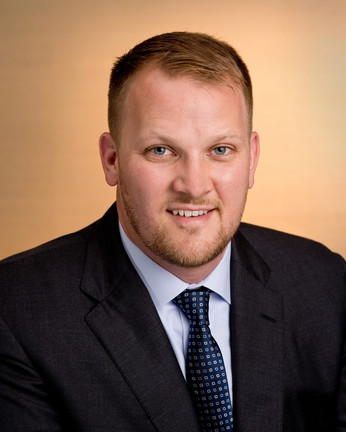 Northwood University Alumnus, Nick Twork, will be overall in charge of developing and implementing Infiniti's communications strategy in the Americas. His responsibilities include corporate, brand and product, internal and lifestyle communications, aiming to further strengthen the brand's presence in the premium car segment. In addition to the responsibilities in the U.S., Twork and his team will also provide guidance and support to the rest of the Americas region, including Canada, Mexico, and Latin America. See the full article on the Infiniti News website (infinitinews.com)
Infiniti Americas named Nick Twork its new Director, Corporate Communications, effective July 21. He will be based at Infiniti Americas' regional headquarters in Franklin, Tennessee and report to Michael Bartsch, Vice President, Infiniti Americas. Twork joins Infiniti from Porsche Cars North America, where he served as Product Communications Manager.
"Nick brings a wealth of experience in communications and automotive industry," said Bartsch. "I am glad that he is joining Infiniti Americas' leadership team and I'm confident that Nick will play a critical role in transforming the Infiniti brand in the Americas as part of our global effort."
In this newly created position, Twork will be overall in charge of developing and implementing Infiniti's communications strategy in the Americas. His responsibilities include corporate, brand and product, internal and lifestyle communications, aiming to further strengthen the brand's presence in the premium car segment. In addition to the responsibilities in the U.S., Twork and his team will also provide guidance and support to the rest of the Americas region, including Canada, Mexico, and Latin America.
In order to prepare for future growth – based on a significantly expanded product portfolio – Infiniti is strengthening and expanding the Communications team. In addition to establishing a Director-level position and hiring Twork, Infiniti will add two more positions, both reporting to Kyle Bazemore, Senior Manager, Product, Brand & Lifestyle Communications, who reports to Twork.
Twork most recently worked with Porsche as the lead for product communications in North America. He also has held various positions at both General Motors and Ford Motor Company in Communications roles, including Director for Cadillac Communications, as well as Communications Manager for Global Advanced Concept Group and for Research and Advanced Engineering and Powertrain. Nick also worked as an automotive industry analyst and journalist. He holds a bachelor's degree inAutomotive Marketing & Management from Northwood University.
Article Source: http://infinitinews.com/en-US/infiniti/usa/releases/nick-twork-named-director-corporate-communications-infiniti-americas
Related Pages: Automotive Marketing & Management, Auto Show