Project Focuses on Product Introduction, Marketing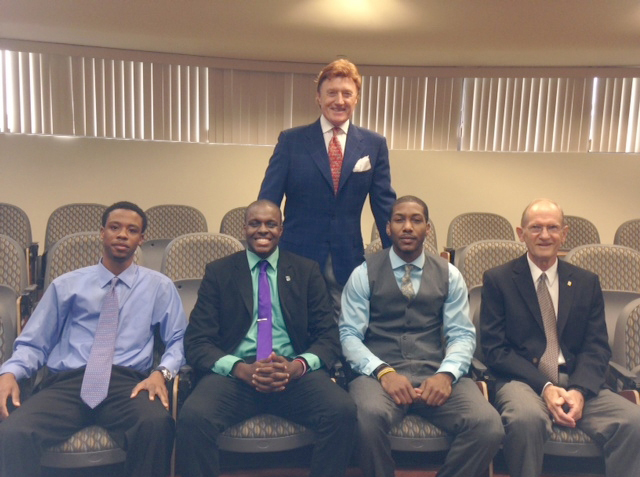 Northwood University Florida's Build the Business project recently provided several students the opportunity to formulate strategies designed to bring a product to market. "The purpose of the project was to encourage teams of three interdisciplinary students to formulate a creative plan to market a unique book created by the client," said Associate Professor Michael Tuttle who advised the assignment, in which teams were guided through three levels of competition to select the best comprehensive plan.
The endeavor, made possible through Northwood's Alden B. Dow Center for Creativity and Enterprise introduced students to Don Tocco of D. L. Tocco and Associates, Inc.  and author of Art of the Journey, a compilation of artistic works painting, photography sculpture and poetry.
"This competition is unparalleled.  It is uniquely aimed at the connection between innovation and its commercial potential.  It proves that Northwood University students can be challenged and successfully demonstrate an understanding of the commercialization process involved in developing a feasible plan for innovative products, ideas and inventions," said Georgia Abbott Director of Northwood's Alden B. Dow Center for Creativity and Enterprise. "This competition has provided NU with an opportunity to learn.  We will be implementing these kinds of commercialization projects into our new Marketing & Management of Innovation degree which we look forward to launching in the 2014 academic year," she added.
"Teams were encouraged by ever increasing financial rewards and the possibility of a paid summer internship, so this was a very realistic round of challenges that pitted Northwood students against a real world opportunity.  It is the type of challenge the winning team met eagerly and will benefit from, both this summer and on into their careers," added Tuttle of the group whose plan focused on selling the book in wholesale volume as a gift to automotive and real estate consumers.