Northwood's Collegiate DECA Students Place at State Competition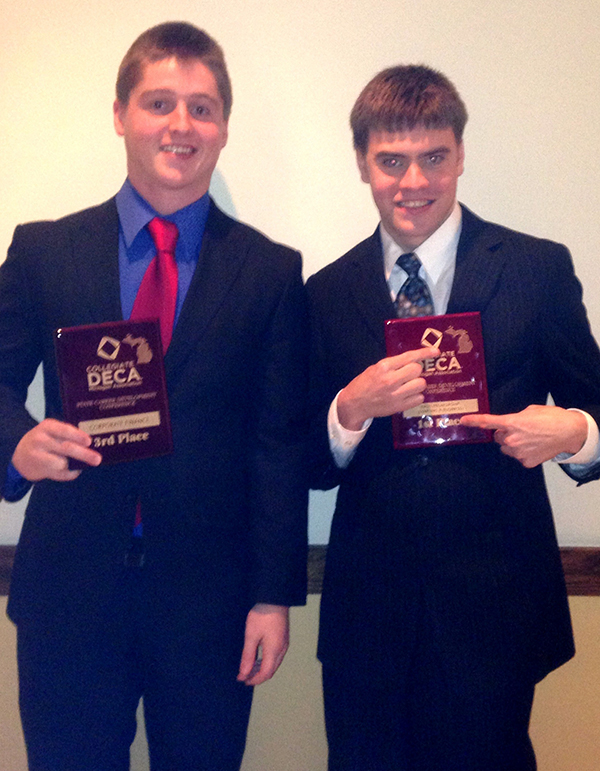 Following their team's success at the Collegiate DECA State Career and Development Conference in Battle Creek February 7-9, two Northwood University students qualified to compete at the International Career and Development Conference April 22-27 in Washington DC. Christopher Borgman, a sophomore from Commerce Township, placed second in corporate finance and Travis Covert, a junior from Lansing, placed first in entrepreneurship.
An estimated 160 students participated in this year's state competition representing a wide variety of schools from around the state and the Midwest including: Davenport University-Grand Rapids, Delta College, Grand Valley State University, Kettering University, Michigan State University, Central Michigan University and University of Michigan.
Collegiate DECA prepares emerging leaders and entrepreneurs for careers in marketing, finance, hospitality and management in high schools and colleges around the globe.
Elmer Tofteland, associate professor of accounting and the advisor to the Northwood University Collegiate DECA chapter, commented, "I am very proud of these two students who represent Northwood University and placed first and second."