Resident Assistants Develop Social AND Educational Programs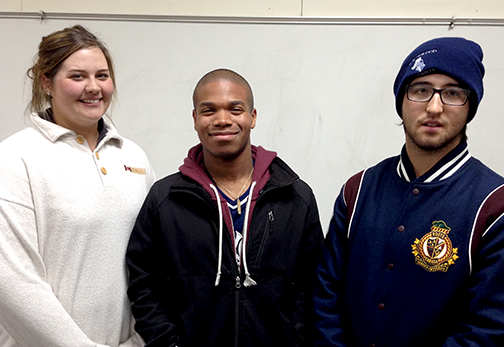 Over the course of an academic year, Resident Assistants on the Texas campus of Northwood University are expected to plan and execute various programs for campus residents. The spring semester started with three successful programs that meet a wide range of interests. Programs are divided into two categories – educational and social. Each Resident Assistant is charged with planning one of each type over the course of a semester.
This current semester kicked off with an Xbox tournament on January 21, facilitated by Robby Gutierrez and Ozzie Gutierrez. This social program invited residents to play NCAA Football '14 in the Gaubert Student Activities Center. Healthy competition and social interaction were the focus of this program.
On January 29 an educational program was held to demonstrate the health benefits of a smoothie. "Overall, this program was a great opportunity for residents to come together and find out how a smoothie can be a healthy supplement to a college student's busy on-the-go lifestyle", said Drake Genna, co-coordinator of the program along with Nicola Jeffries and Brandon Mason.
Sara Frederickson joined Robby Gutierrez and Ozzie Gutierrez to plan Super Bowl Sundaes on February 2. These Resident Assistants provided the necessary ingredients for residents to join them in the Gaubert Student Activities Center and make ice cream sundaes during halftime of the Super Bowl.
Overall, Resident Assistants on the Texas campus will coordinate over 15 programs per semester. Programs this spring will range from an Easter egg hunt and chicken wing cooking competition to campus recycling and cultural awareness.